Spring is officially here!  
              For all of you crawling out of hibernation in cold weather climates, this can be especially exciting news. Warmer temperatures (and more daylight hours) bring the opportunity to prepare your home for the rest of the year. Use these five essential shortcuts to kick start your annual spring cleaning routine.
 1. Clear out your closest
Remember that outfit you bought months ago that you swore would be perfect for any occasion? Do you remember the last time you wore that outfit?
If not, consider donating items like it (and those out of season) to a local shelter in your neighborhood or second-hand store. If you live in a cold climate, keep your winter clothes in storage cubes to protect them throughout the year and make room for your summer items.
Toss expired items in your kitchen
Not only is this is a great opportunity to make room for all the goodies in the mybestkitchen box, but also it ensures you're not harboring any spoiled food. Toss any outdated spices, boxed food, or condiments in your refrigerator that have passed their prime. 
Bonus: Box up some extra canned goods that you've been holding on to and donate them to a food pantry in your area.
Rearrange your furniture               
 As you anticipate the start of summer, try out a different arrangement of furniture in your home. Changing each room's layout will help you both reach those dusty corners and let in fresh air.                                                                      
4. Rid your home of dust and dander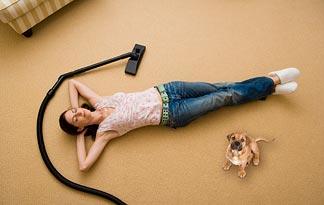 Clean the floors in your home (especially under or behind furniture) to tackle allergens that may affect air quality. Cleaning dust from your home is especially important if you have four-legged friends. Pet dander can trigger allergies for some houseguests, so the beginning of Spring is a great time to refresh your space. 
 5. Declutter your electronic devices
It's easy to forget about the clutter hiding out in your electronic devices. Unused
apps slow down your smartphone and outdated passwords leave your devices vulnerable to spam. Remove any unused apps, delete files you don't need, and ensure your software and all important passwords are up to date.
---
---